A little bit ago, Melis introduced us to this little pot of magic.  I will say, it works great.  I thought it couldn't get any better until I found this Loreal Magic Smooth Souffle.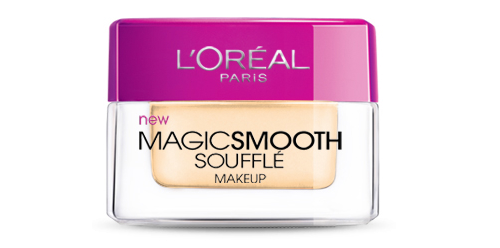 It's give the smoothest, weightless finish that  I have ever had with any primer/foundation combo.  A couple of drawbacks:
The pot.  I hate swiping my fingers in a pot, getting the dirty, etc.
It's so light, it needs reapplication if you have evening plans.
All of this considered it's definitely worth the 11 dollar drugstore investment and is the perfect pair with Melis' previous primer.