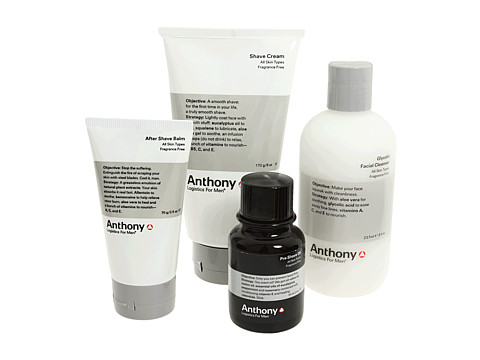 A while back I ended up with an Anthony for Men sample in my Sephora bag and I asked my husband if he wanted to try it out or throw it away. He said he'd try it. A little while after that we received a package from Amazon with some more of the Anthony for Men products and I was all oh I guess you liked that stuff huh? Turns out he loves it. So if you are looking for a last minute Valentine idea, this might be it!
Anthony For Men Logistics The Perfect Shave
However on the flip side if I get women's shaving gel for my legs for Valentine's Day, pissed I tell you, pissed!