I am a pretty regular participant in The Working Closet flickr pool and an avid reader of The Working Closet blog. The gist is that you post your everyday looks, so you can inspire others and gain inspirations for what to wear daily. I enjoy it and think its a great way to make you think about shopping your own closet.
Last week I posted a tee that I wore and happened to have made myself.
This is the tee that started it all: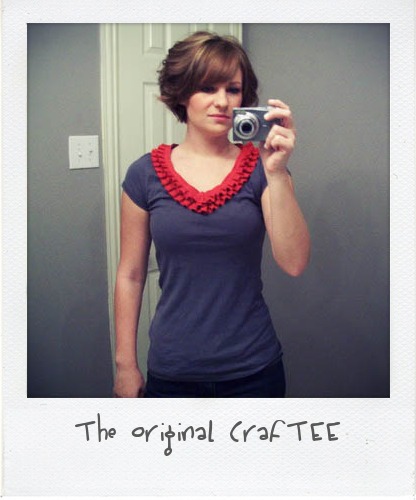 The wonderful Susan of The Working Closet  and Friday Playdate asked me kindly to create a tutorial of how I made my tees. They are a great way to make new of your old tiresome things and extend your wardrobe, thus saving money on shopping sprees.
Here is a step by step tutorial on a double ruffle neck tee: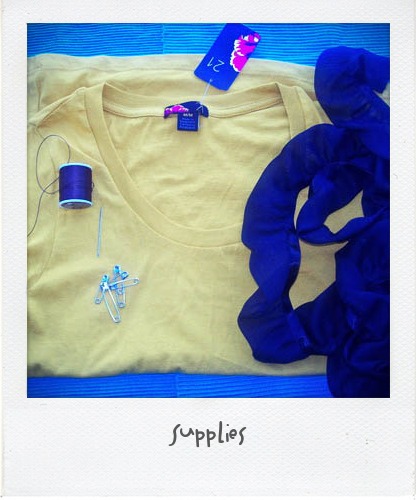 Supplies: a tee (any neck will do), approximately 2 yards of ruffled or pleated ribbon or blanket/quilt binding, pins, and a needle and thread (you could definitely do this on a sewing machine as well)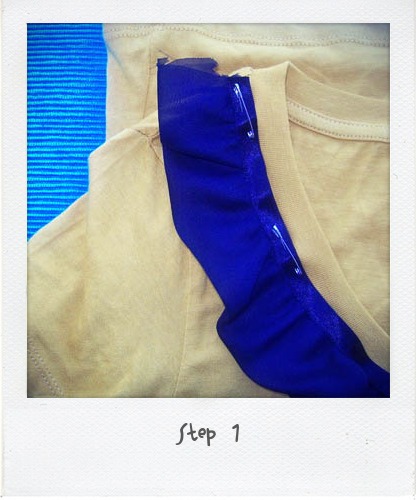 Step 1:  Pin your ribbon right along the edge of the neck band on the tee. Pin all the way around the entire band.
Step 2:  Stitch along the top area of the ribbon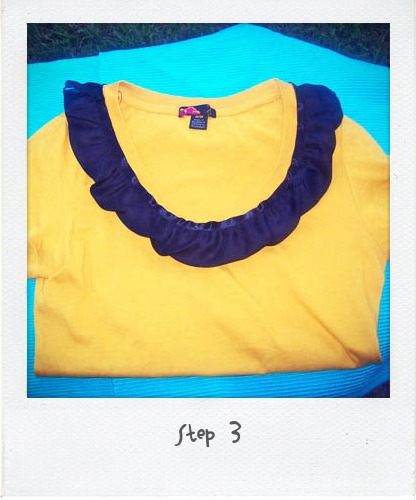 Step 3:  Continue your stitching under the neck band all the way around the tee, including the back. Then cut your ribbon off once you have made it all the way around.
Step 4:  Lay the next layer of ribbon right at the top of the neck band and pin all the way around.
Step 5:  Stitch this layer of ruffle the exact same way you did before, being a little more cautious since this layer will not be covered with another layer. Cut your ribbon off once you have made it all the way around.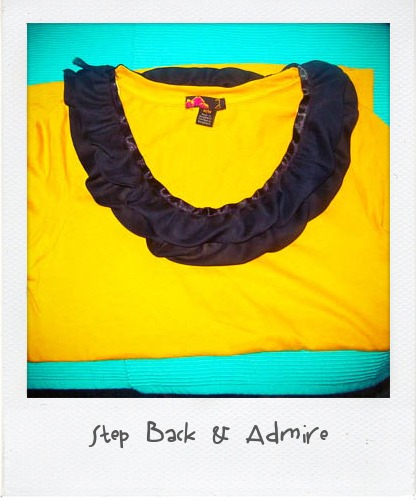 Step 6:  Step back and admire your work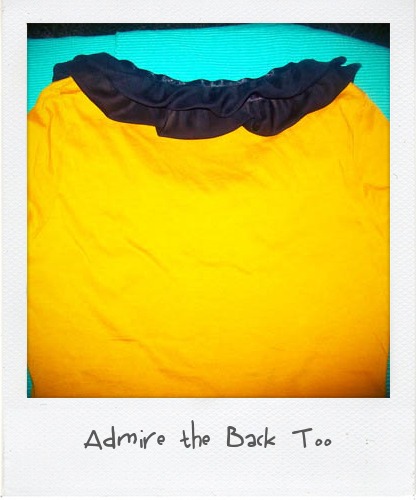 Here I am modeling the tee… it is so easy and such a cute way to update a plain tshirt in a very inexpensive way.