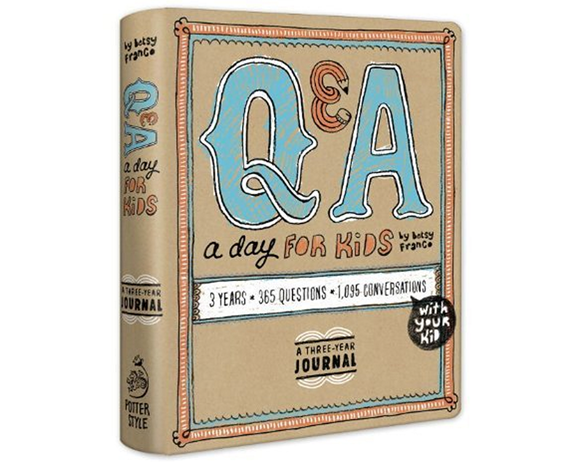 I got two of these journals last week or so and I'm LOVING them. Basically it prompts you with a question to ask your child and you write down their response. It provides one question for every day of the year and has a spot for the next three years to record answers. We leave it on our kitchen table and ask our 4 year old the day's question at breakfast or dinner or whenever we remember. So far it's been very fun!! Let me give you an example of one of the responses I got yesterday:
Question/Prompt: I felt awful when_____
Answer: It was Sunday and I broke up with Taylor Swift.
(Don't worry, they have since gotten back to together and have plans to marry)