I know most of you peeps reading this may or may not live in H-town; however, if you do, or ever get to visit, there is a place you need to check out for a great breakfast or an even more superb lunch: Tiny Boxwood Cafe.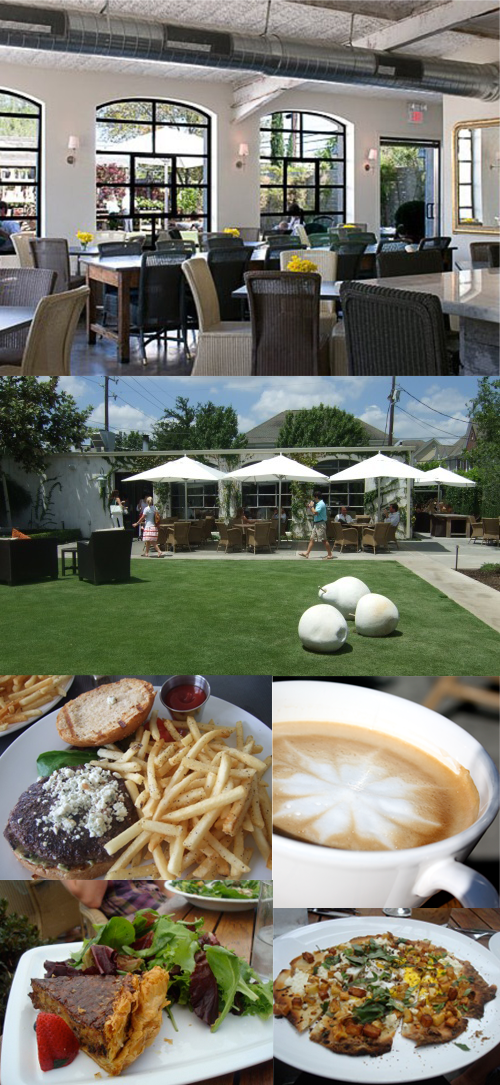 Reasons I LOVE this place:
It's super cute/chic.
It's set in an AMAZING garden.
The menu is posted on a giant chalkboard.
They make grilled cheese sandwiches with gruyere and pesto.
Most importantly, they serve complimentary mimosa's while you're waiting in line to order!!!!!!!!!!!!!!