I went on a glorious honeymoon in Breckenridge, Colorado. No, it isn't your typical honeymooner destination and we had our reasons for choosing it, but it was fantastic…and THAT is a post for another day. Today I am going to have a serious talk with you all regarding a purchase that I made on my honeymoon. I fell deeply and madly in love with …..a leather clutch wallet (sorry husband of mine) made by Hobo International.  The versatility of the design, the soft leather… I was like a teen girl on opening night of Twilight, crushing hard. (BTW, I recently watched Twilight and you may actually see me at the next opening night or stalking Robert Pattinson, no plans are set in stone yet) So, I purchased the $118.00 wallet, making this the most expensive wallet I have ever owned.  Take a look at her in all her glory….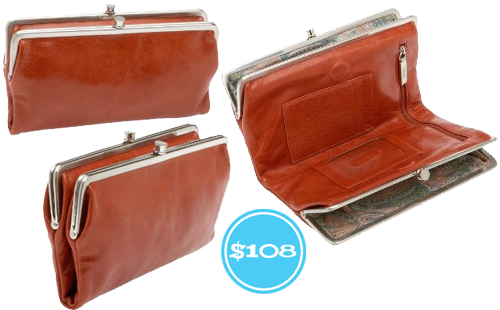 So, imagine my surprise when I get home and am browsing my local Target and happen upon THIS!! ARE YOU KIDDING ME????
Seriously, I should have known better.