It's true, I think nothing gives honor to a hilarious saying or youtube video like memorializing it on a t-shirt forever.  These are some I love and I thought you all needed to see for a good laugh.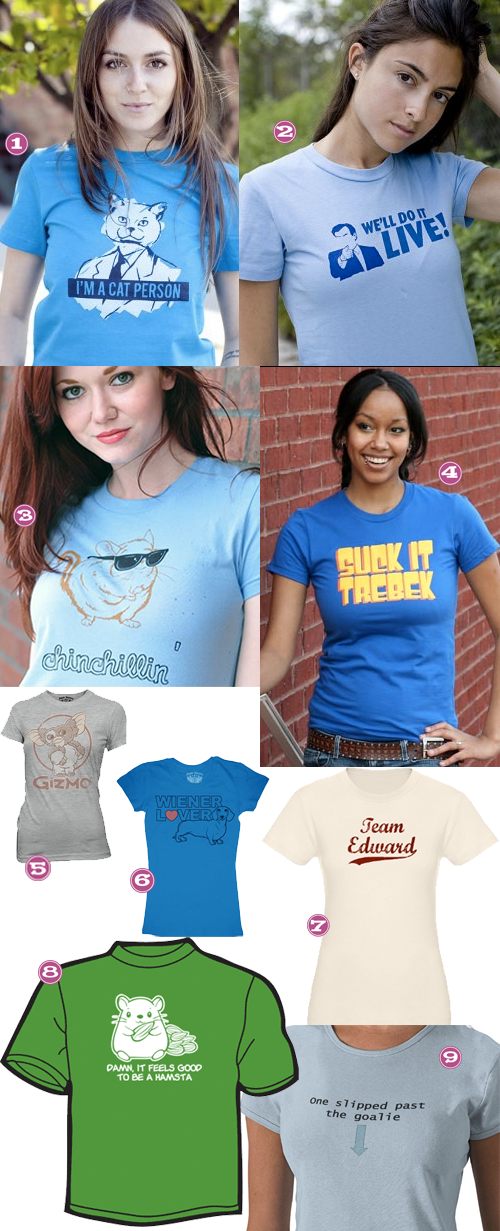 For great places to find affordable, hilarious and creative tees, check out some of my favorite sites:
Whats your favorite tee?