Next up, boutonnieres! Let's pick a little something for Ed and the other men in this shindig.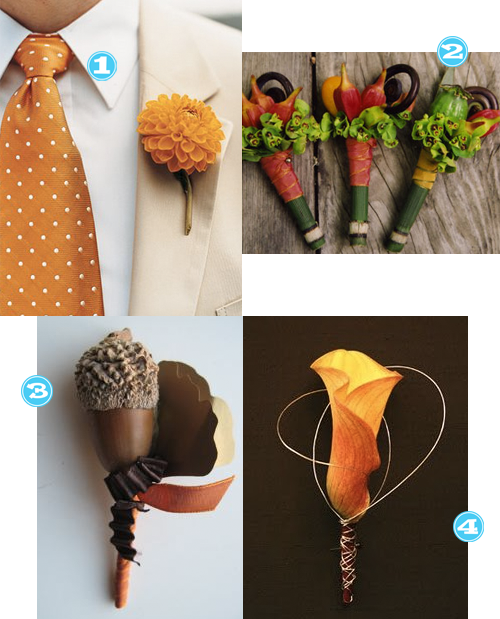 Der-This is simple and not too feminine, plus I frickin LOVE that tie!
Sarah-I LOVE these boutonnieres for the sheer uniqueness of them. I also think they will tie into the rustic fall theme for this wedding VERY nicely! (These boutonnieres are made of fiddlehead fern, bamboo shoots, kumquats, and eucalyptus and poppy seedpods.)
Court-Loves these.  They are fun and whimsical.  Nothing too stuffy for the groom, give him a break–he's getting HITCHED! Rosenowfloral does custom and vintage.  Can you beat it?
AK-Very simple, mini calla to tie in the bride's bouquet with a little bit of a twist of that twine stuff or whatever it is.  LOVE IT.