This past weekend I visited my sister, who lives with her hubby and new puppy Tex on a ranch in north west  Texas, aka, BFE!  Her house is a super-cute old farm house that is severely lacking in storage space…so she decided to transform her master bedroom closet.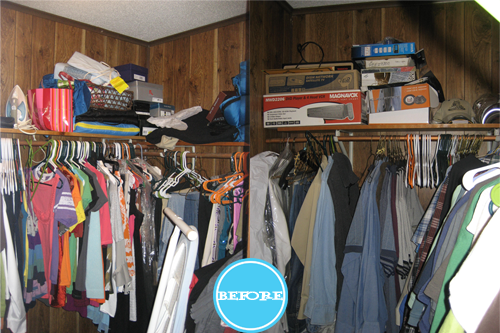 The results are, to say the least, AMAZING…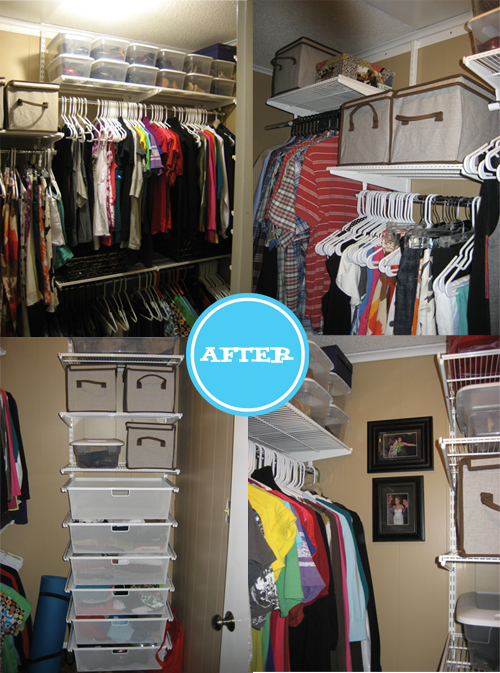 How was this accomplished?
Everything was taken out of the closet, including the clothes rods and shelves.
The closet was painted.
Hung up the elfa storage system that was ordered from the Container Store.
Organized all the clothes, shoes, and miscellaneous items that needed to go back in the closet with bins and storage boxes from Wal-Mart.
Hung a few pictures to make the new closet cozy.
So BAM…there you have it…what do you think? (I personally think it actually looks like something out of a magazine.)