Dudes, I have to confess something. I once swore I would never ever put a pair of Toms on my feet. When my hipster, walks to the beat of his own drum brother began wearing then several years ago… I thought they were the UGLIEST things I ever laid eyes on and no way would I ever place those colored ace bandages on my feet.
Present day: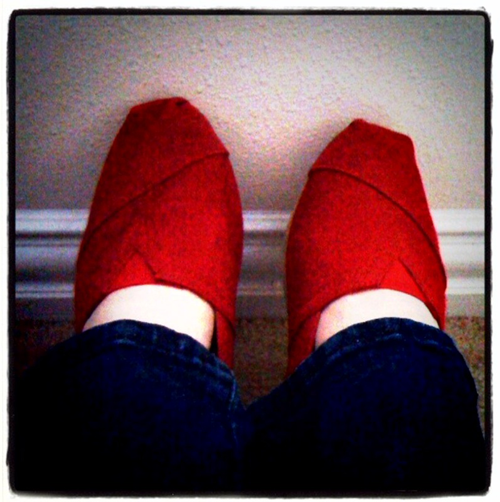 Yep. Those are my feet. Dressed in the most comfortable shoes to ever wrap around them. I don't often fork out a lot of money like $45 for a pair of shoes, but this time I did (because it was Christmas money) and I don't regret it.
BUT…like every time I buy something full price, I turn right around and find an almost identical knock off for half price. Here we are. Again.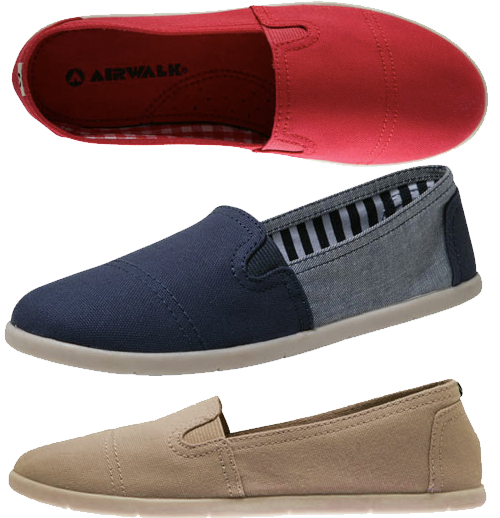 Payless has The Good Shoe. Slip a pair on and you will soon find out that they produce the exact same euphoric level of comfort with an almost identical look. DAMMIT to all hell. I hate when that happens.