When my TP (Tipsy Pal) AK showed these to me, I knew I had to share with all of you.  These are too cute and encompass everything about me.  Someone that is obsessed with cats and funky at the same time.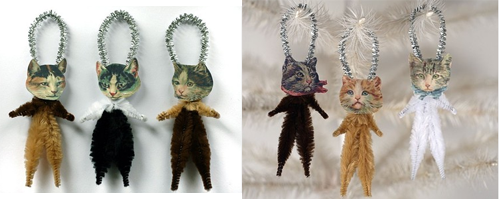 After digging a little deeper, I found the creator of these little jewels (Old World Primitives) not only has her own Etsy shop, but has a neat little unique blog as well.  Enjoy!  Or just laugh at how nuts I am.
P.S.  Lets say you aren't as awesome as I am and want these in dogs–she's got em!  See here.